Slide 1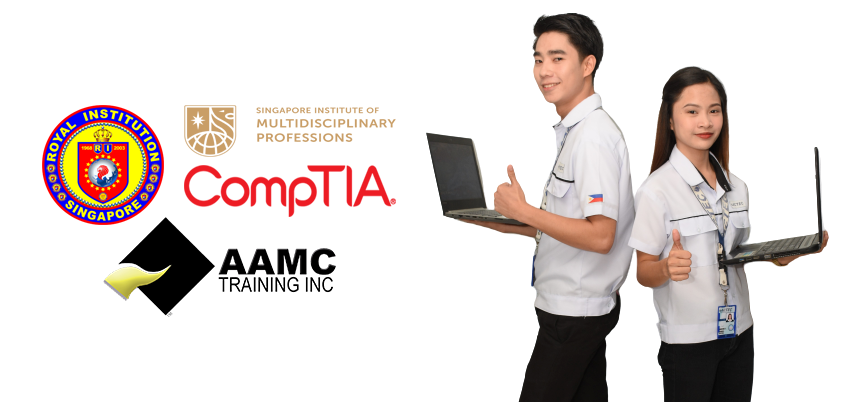 Slide 1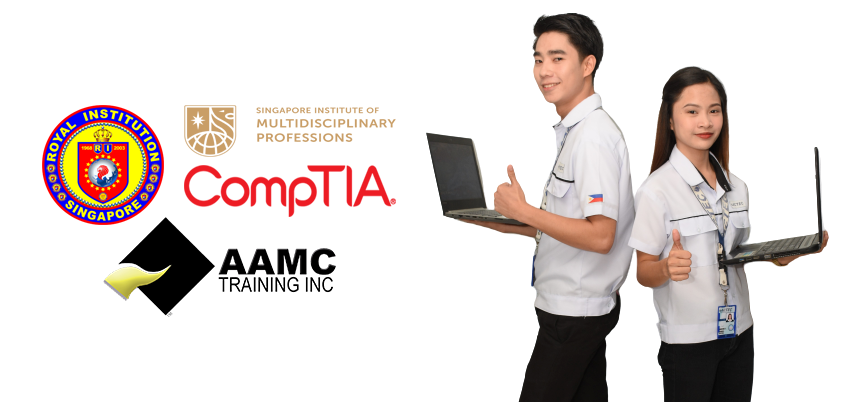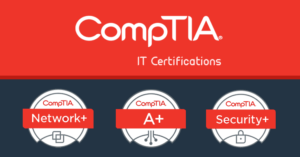 CompTIA, the world's leading tech association, is a thought leader and an action leader. From our new IT professional association to our leading certification programs, from our original research to our member communities and councils, our unparalleled programs set industry standards, foster skills development and generate knowledge and insight every day. With our members, we're building the foundation for technology's future.
Great, lucrative and family-sustaining IT jobs are out there, but the vast majority of candidates are not yet qualified. CompTIA certifications help to train and identify qualified, knowledgeable employees and match them with employers who have jobs to fill. And, employers know CompTIA. When you show up for a job interview with CompTIA credentials CERTIFICATIONS: under your belt, that employer knows that you not only have the IT skills to do the job, but you also have a commitment to your career to continue learning. 
If you're interested in becoming certified, we'll take you through the process from beginning to certification. We'll give you options on how you can study for the exam and help you narrow down which training centers and study materials provide the best training resources. We will also help you purchase exam vouchers and find the training site nearest to you.
CompTIA IT Fundamentals demonstrates your readiness for the digital workplace, covering networking and cyber security essentials to hardware and software basics.
A+ is the starting point for a career in IT. The performance-based exams certify foundational IT skills across a variety of devices and operating systems.
Network+ certifies the essential skills needed to confidently design, configure, manage and troubleshoot any wired and wireless devices.
Security+ provides a global benchmark for best practices in IT network and operational security, one of the fastest-growing fields in IT.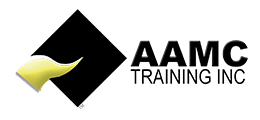 AAMC Training provides certificate and noncertificate training courses across a number of industries to give jobseekers relevant skills that can match the demands of today's businesses. We are endorsed by the Technical Education and Skills Development Authority (TESDA) and have accredited over 20 courses that are most relevant for the Philippine market.
Judging by how expensive college education is these days, you should get what you pay for — or a job at the least. Meanwhile, employers are complaining that there are just not enough people out there with the skills they need.
Australasian Academy of Mentoring and Coaching (AAMC) Training, Inc. was founded to help bridge that gap between the skills companies want and the ones workers actually have.
Learning at your own pace
Every student learns differently. Students who have busy schedules can avail themselves of AAMC Training online learning guides and assessments at any time. We also provide blended classroom tutorial sessions supported by online material for those who prefer a degree of face-to-face instruction. 

SINGAPORE INSTITUTE OF MULTIDISCIPLINARY PROFESSIONS
The Singapore Institute of Multidisciplinary Professions (SIMP) provides comprehensive certification programmes for practitioners with varied education levels and professional experience. These industry-based certification programmes are carefully designed through strenuous development phases by global professionals and academics in their respective fields of discipline. SIMP places high emphasis on the degree of relevance and objectivity in the implementation of our certification programmes. All our policies are regulated by the Honorary Professional Certification Governance Council and the quality of our certification programmes is ensured by the Honorary Professional Certification Quality Councils.
SIMP's certification programmes are industry-based and continuously updated by professionals and academic achievers from various countries, cultures, and professional experience levels with international perspectives.
Standards applied in the development process of the certification programmes are gathered internationally and are not just specific to a particular organization or institution.
VALIDATE PROFESSIONAL SKILLS
Certification holders have demonstrated proficiency and competency utilizing well-scrutinized instruments of assessment.
CREDIBILITY & RELIABILITY
Quality and standards of the certification programmes are upheld and regulated by the quality certification councils. These councils comprise of respectable professionals, practitioners, and academics backed by proven experience, high academic reputation and achievements in their specific fields of expertise.
Professional certification programmes offered by SIMP enable candidates who have satisfied the requirements to use their respective designatory titles upon successfully completing the assessments.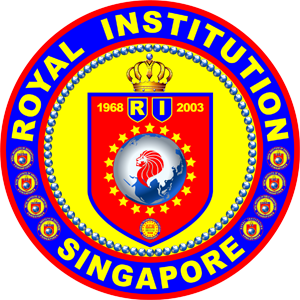 Royal Institute of Singapore (RI)
The Royal Institute of Singapore (RI) is a global professional, Multidisciplinary, membership and accrediting institution that serves as a premiere platform for smarter and more effective and efficient international networking and collaboration.
Members of the respective Royal Institutes are authorized to affix after their names the designatory letters corresponding to their classes of membership:
FRI(Hon) —> Honorary Fellow
FDr —> Doctor Fellow
FRI(Rs) —> Research Fellow
FRI–(Sr) —> Senior Fellow
FRI —> Fellow
MRI–(Sr) —> Senior Member i.
MRI —> Member 5
AMIRI —> Associate Member
SMRI —> Student Member
Qualifications:
Membership is by invitation and/or nomination.

Individual Membership is open to suitably qualified or approved persons of any nationality.

Curriculum,Vitae/ Resume and Colour photo.

Photocopy of credentials and certificates
The main objectives of the Royal Institution and its more than 222 Royal Institutes are as follows:
Global networking;
Practicum, internship and employment opportunities;
Issue membership certificates to qualified or approved persons or companies;
Promotion and development of information and knowledge for excellence in various professions and skills;
Knowledge, technology, expertise exchange and complementation;
Development and promotion of the status, profiles and prestige of its members;
Recognition of the accomplishments and achievements of its members;
Accreditation of universities, polytechnics, colleges, institutes, schools and other educational and skills training institutions for membership; and
Strategic alliances with skills training organizations, educational and professional institutions, academe and professionals, entrepreneurs, innovators, inventors, scientists, achievers, etc.
Benefits & Privileges to Individual Members
Global Professional Recognition
Global Exposure and links with different disciplines and enhance competitive advantage
Global Networking, enhance career advancement opportunities
Enhance referrals, earning potential and global mobility
Participation in global professional and inter-disciplinary conferences, summits, forums and conventions to promote knowledge, expertise and technology sharing and exchange.
Global Practicum, Internship, Employment, and Career Opportunities
Recognition of member's accomplishments and achievements through appropriate forum
Career and Professional Development (CPD) programmes
Newsletters, SuperNews
Global Privileges